The world will always need electricians. They play an essential role in the economy by helping individuals and businesses install, maintain, and repair electrical control systems, wiring, and fixtures.
That's probably why the Bureau of Labor Statistics expects the demand for electricians to grow much faster than average between 2019 and 2029.
That means that if you're interested in becoming an electrician, now may be the perfect time to do so. But to become qualified for this role, you're going to need to spend some time learning the skills and knowledge of the trade.
Schools and certification programs for electricians are the best way to do that. But how do you know what's worth your time and what isn't?
Look no further than this article. Below, you'll find a list of the top electrician schools and certifications. Pursuing one of them will help you transition from where you're at now into the career path of an electrician. Keep reading to learn more.
Why go to school or pursue a certification?
The idea of going back to school might not excite you. But doing so is an essential component of preparing yourself for a career as an electrician. Although the demand for electricians is growing, it isn't so high as to enable you to walk into a career without proper credentials.
This is true even if you already feel that you know how to do everything that an electrician might be asked to do on the job. The reality is that employers often have hundreds of applicants to choose from. Many will screen you out before giving you an interview if they read your resume and see nothing pertinent under the education section.
That's why these programs are worth pursuing. They help you develop your electrical skills while also validating the skills that you already do have. Ultimately, this means that they can help you find the job that you're looking for faster than you would be able to do without an electrical education.
Schools for electricians
Employers look favorably on applicants who have completed a degree program at technical or community college. These programs provide an in-depth education that creates electricians who are more prepared to enter the workforce. Here are some of the top schools for electricians in the country.
WASHBURN INSTITUTE OF TECHNOLOGY
Washburn consistently ranks as one of the top schools for aspiring electricians. It does so for a few reasons. First, the graduation rate is 82%. That's a very solid number.
The school has an electrical technology career program, which gives students the skills they need to begin working in electrical maintenance and construction right after they graduate. This program only takes two semesters to complete and is open to both high school students and adults.
The courses in this program are all highly practical and designed to give you real-world skills. They include:
Residential wiring
Blueprint reading
National electrical code
Commercial wiring
And several more
PAMLICO COMMUNITY COLLEGE
Pamlico is another school that's worth your attention. It's a small community college that's located in Grantsboro, North Carolina. The school only has about 600 students total, so those who study there benefit from a low student-to-teach ratio.
Pamlico Community College has an electrical systems technology program that might interest you. It covers courses like codes and standards, digital electronics, and construction math, among others.
But what makes this program stand out is its hands-on training. While studying there, you'll get to practice wiring, conduit bending, and setting up industrial motor controls. Having this type of practical experience will prepare you well for the job market upon graduation.
SALINA AREA TECHNICAL COLLEGE
Salina Tech is another small public school with fewer than 1,000 students. It offers a wide variety of degree programs and certifications for aspiring electricians to choose from. One of the most popular options is the school's electrical technology career program.
This program was designed to give students the knowledge and skills they need to begin working as electricians immediately after graduation. Its courses include technical math, blueprint reading, and tech wiring, among others.
Upon graduating from this program at Salina Area Technical College, you'll be prepared to pursue jobs like:
Journeyman electrician
Water plant electrician
Electrical technician
Instrumentation technician
CENTRAL LOUISIANA TECHNICAL COMMUNITY COLLEGE
CLTCC is a great choice for would-be electricians living in the South. It focuses on providing work-ready educational programs to those who would like to enter into a trade.
The school's electrician technology career program is a real winner. It was designed to provide those who graduate from it with competency in seven areas. These include:
Industrial electrician
Commercial wiring
Solar systems
Blueprint interpretation
Given the CLTCC's inclusion of solar systems in its curriculum, this school is an excellent choice for those who would like to focus on clean energy.
ALTERIUS CAREER COLLEGE
If you live in the Tampa, Florida, area, then Alterius Career College could be just what you've been looking for. It provides career-oriented education to some 1,200 students.
This school is a good choice if you'd prefer not to have to spend all of your days on campus. Its electrician degree program offers a blended online and on-campus learning experience.
In the program, you'll learn everything that you need to know to begin installing, maintaining, and repairing electrical systems. This includes courses on electrical theory, power distribution, electrical craft skills, and more.
Alterius Career College's electrical degree program takes 9 months to complete. That's a bit longer than some of the other programs on this list. But the extra few months will be well worth it. You'll graduate with a more in-depth level of knowledge and experience than you would have if you didn't put the extra time in.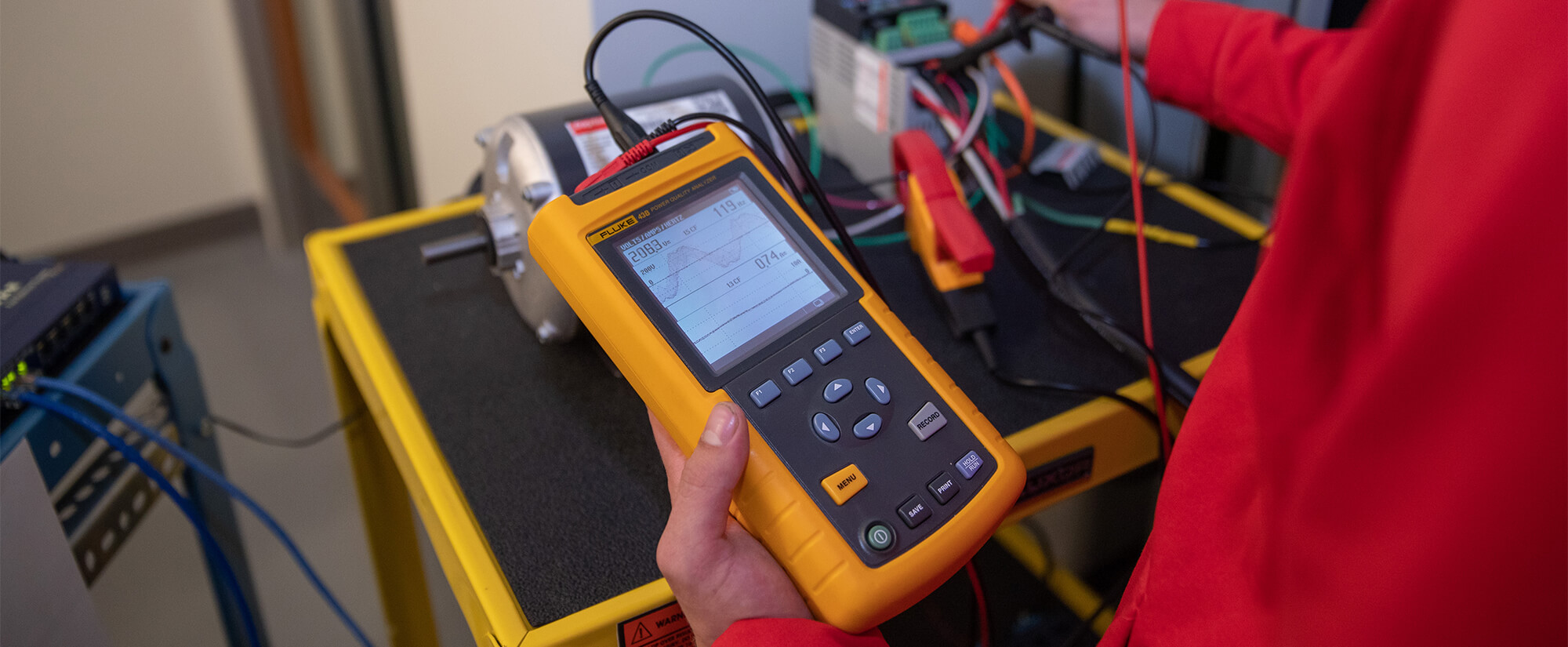 Top certifications for electricians
Pursuing a certification is a great way to make yourself stand out from other applicants on the job market. You can do so after completing an electrician program at one of the schools above or before. Either way, the following three certifications will help you gain the skills you need to qualify for your dream electrician job.
IEC CERTIFIED PROFESSIONAL ELECTRICIAN
Independent Electrical Contractors (IEC) is one of the most trusted names in electrician education. Their flagship certification is the Certified Professional Electrician (CPE) program.
By earning a CPE, you'll demonstrate that you have an advanced understanding of the electrical industry. The certification process will build on what you already know about the electrical sector by deepening both your theoretical knowledge of the field and your ability to apply that knowledge to practical tasks.
After earning the certification, you'll be able to look forward to:
Increased employment opportunities
A way to differentiate yourself from other job applicants
High potential for salary
CERTIFIED ELECTRICAL SAFETY COMPLIANCE PROFESSIONAL
This certification is offered by the National Fire Protection Association (NFPA). The certification program focuses on helping electrical personnel develop the skills that they need to oversee safety procedures for the company they work with.
By studying in the program, you'll learn:
What electrical safety looks like
How to implement changes in the workplace to promote safety
How to respond to risks and hazards that can arise while working
How to get an organization to buy into electrical safety
Once again, the reason to pursue this certification would be to distinguish yourself from other applicants. There are a lot of people who know how to complete the basic tasks of an electrician. Fewer are capable of doing that and also managing safety and risk in their workplaces. Earn this certification and you'll be one of those few.
CERTIFIED ELECTRICAL SAFETY TECHNICIAN
The CEST is another electrical safety certification that's worth pursuing. It's designed for electrical workers who are exposed to electrical hazards in the workplace. By earning this certification, you'll display that you have the skills needed to reduce the risk of electrical hazards and respond to them effectively when they do occur.
The certification program is an excellent way to take the next step in your career development path. Like the other certifications on this list, it will also help you to distinguish yourself from the competition when you're looking for a new position or a promotion.
Find your next skilled trades job on the Rock the Trades
Don't waste time searching for skilled industrial jobs. The Rock the Trades app connects you directly with employers looking for your exact qualifications. Get matched with best-fit jobs you'll love across the energy, manufacturing, and construction sectors. Thousands of new jobs are added daily.
Get started by downloading the app and completing your worker profile and we'll do the rest! All at no cost to you.